Static Password
A static password is required for online purchases, during the checkout. It serves as an additional security measure. You will need to set it, before you can make purchases online.
Where is it asked?
When you make purchases within EU, it is required to have SCA (Strong Customer Authentication) and you will be asked to enter your static password.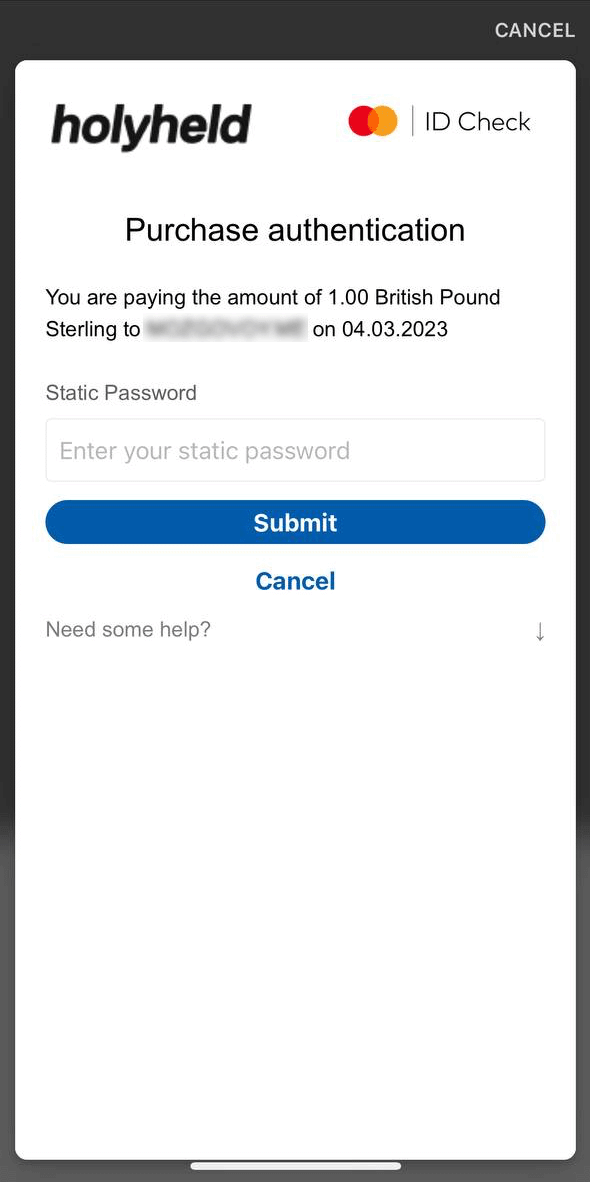 Can I change it?
Yes, you can always change your static password. Static password must meet the following criteria:
Have minimum 8 characters
Have Maximum 30 characters
Must contain at least 1 number
Must contain at least 1 lower case letter
Must contain 1 upper case letter
Must not include more than 3 consecutive repeatable characters.
And here is how you do it:
Go to "Card Manage" settings
Click on "Change static password"
Enter a new password that matches criteria